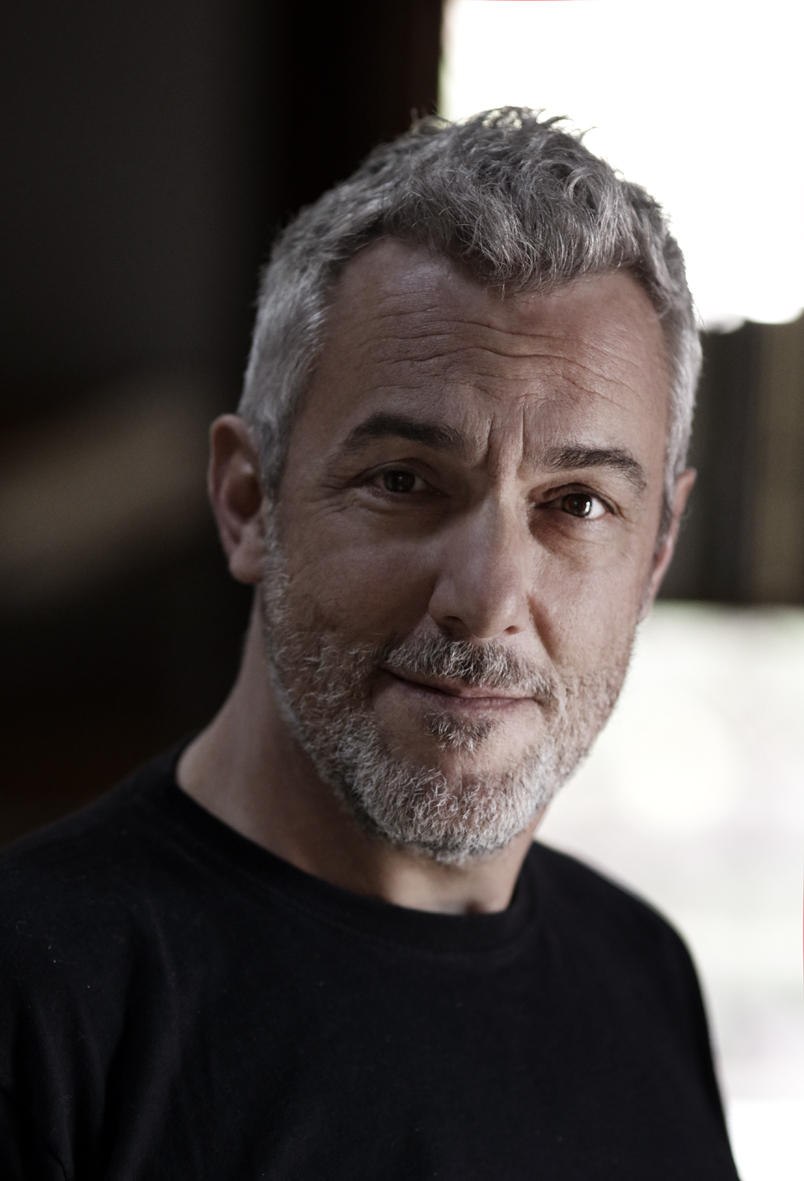 Born in Rapallo (GE), he moved to Milan with his family where, at 8 years old, his father gave him his first camera,and immediately felt in love .
---
After completing his studies, he began working as an assistant with some of the best photographers in the fashion scene. In 1986, with his first contract, he began the profession of fashion photographer. He works with many magazines and companies.
---
In 1995 he moved to New York, where he worked as assistant director on the national talk show "Lauren Hutton and … ", hosted by Lauren Hutton , directed by Luca Babini and produced by Turner Broadcasting Co. While in New York, he worked on the documentary "John The Cop", produced by Trouble Makers Film, and with the same production company, he was assistant director for the documentary in Africa "Little Warriors" broadcasted by Discovery Channel, and for the documentary on women's boxing "Women Whose Hands Can Kill".
In 1998 he returned to Italy and continued to work as a photographer, videomaker and director, creating projects for Condé Nast with Vanity Fair, Ansaldo Energia, Bellstaff, P&G, Cheres, C.P. Company, Hugo Boss, Lacoste, Mont Blanc, Total and various catalogs for Fashion Companies in Milan, London and Athens.
In 2008 he began his collaboration with Unicef., Which often take him to Africa by feeding his own passion for photography reportage.
In 2015 he began collaborating with the Ambrosoli Foundation which brought him to Kalongo (Uganda) for a reportage on Dr. Ambrosoli Memorial Hospital, on return two exhibitions were set up, the incomes from pictures's sales were entirely donated to the hospital.
In recent years, he continues working as a photographer and videographer for Vanity Fair, Armani, Intimissimi, Mediobanca, CheBanca!, Bausch & Lomb, M & M'S, Coca Cola, P&G, Audible and many others.
As a photographer he signed advertising campaigns for Gerardini, Gillette, Fairy, Head & Shoulders and Audible.
As a director, commercials for Blauer USA, Bpd be Proud of this Dress, Ansaldo Energia and his first short film: "Il Cerchio".
Advertising, Backstages, Companies, Video


Advertising, Photo, Portraits


Advertising, Photo, Portraits


Advertising, Photo, Portraits


Advertising, Photo, Portraits


Advertising, Photo, Portraits


Advertising, Companies, Video